Do you want peace of mind with reliable customs clearing services developed through years of experience working with South African Customs and Ports?
Delta Logistics provides personalised customs clearing services for South African and international ports. Both commercial and personal cargo is required by law to clear through customs, but the process can be confusing, time-consuming and costly without the right planning or procedures.
Our experienced customs clearing agents can help you avoid lengthy delays, saving you precious time and money. We help you plan, budget and successfully clear your commercial, personal or vehicle cargo through the South African Customs office.
Delta Logistics Customs Clearing Services
Duty Rates & Import Costings advice
We deal directly with SARS customs, ensuring a fast and accurate advice.
Commercial Customs Clearing & Forwarding
All commercial imports and exports need to be officially declared to the South African customs. We help you trade internationally by ensuring you have all the correct documents, pay the correct tariffs and meet all the legislative requirements.
Importers / Exporters License Registration
We apply for the required licensing on your behalf, enabling you to meet your import or export goals.
Processing of documents
Each customer's needs are unique. We help organisations and individuals successfully complete and submit the required Forms, Registrations, Licenses, Waybills and Packing Lists required for each unique situation.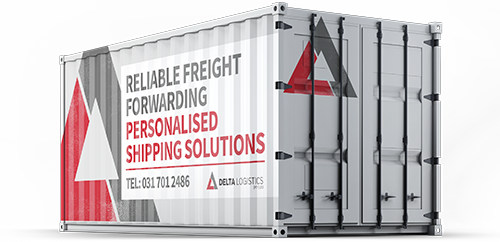 GET IN TOUCH FOR A


FREE QUOTE TODAY!
Our team works with Customs and the Ports authorities to ensure your cargo gets cleared and arrives at it's destination safely.

Want to chat to us directly?